Collaborative research consortia are complex, but have great potential
Jump to: ASSAR's reflective approach | Key insights | Key lessons | Contact | News stories | Outputs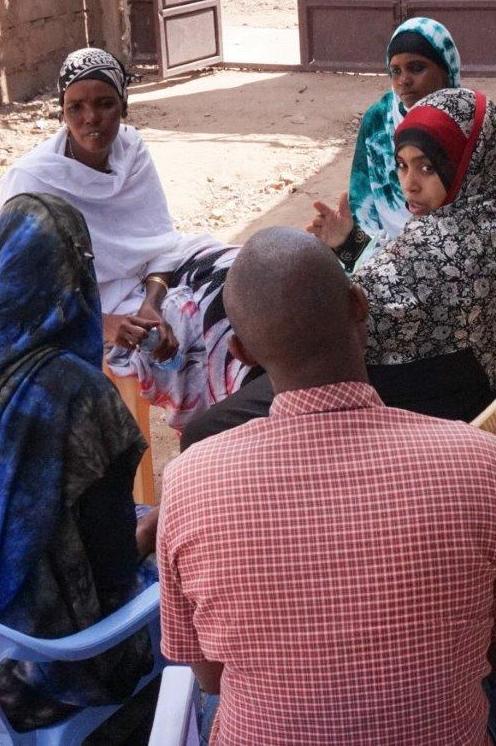 Large-scale collaborative consortia provide multiple opportunities for professional and personal growth of those involved. Interactions across disciplinary, geographical, cultural, and sectoral dimensions offer a rich learning environment; and consortia provide multiple opportunities for networking, capacity building, and broadening one's understanding. However, working in consortia can be challenging, involving varied transaction costs given the diversity of partners involved, and their dispersed nature. Bridging the research-practitioner divide, for instance, requires overcoming certain barriers, such as differences in professional language and priorities. Yet continuous and iterative collaboration between researchers and practitioners is critical for research to be impactful and meaningful. Building relationships and trust is one of the most worthwhile investments one can make for the success of large-scale collaborative initiatives.
ASSAR's reflective approach
From the outset, in a variety of complementary ways (see Table 1), the ASSAR consortium took a reflective approach, in an effort to learn from the multiple activities that were being undertaken – from research to stakeholder influencing, from managing the workflow to writing collaboratively. The lessons that follow are a result of these reflection processes.
Table 1: Learning processes pursued by ASSAR
| | |
| --- | --- |
| Learning process | Purpose |
| ASSAR annual meetings | Opportunities to reflect on what was working well, what needed to be continued, what should be discontinued, and what new things should be done. |
| CARIAA programme annual learning meetings | Opportunities to reflect on different aspects of our work, from Research-into-Use, to the process of content synthesis across one or more consortia. One outcome of these meetings was the contribution of ASSAR members to the production of a journal article on CARIAA's insights on transdisciplinary collaboration. |
| Preparation of ASSAR annual progress reports | Opportunities to look back on our achievements, and the challenges encountered, and to discuss the potential risks that the consortium faced, and how those could be mitigated. |
| ASSAR mid-point survey (September 2016) and final survey (November 2018) | Opportunities to reflect on ASSAR member learning and highlights, as well as the benefits and challenges associated with being part of a consortium, halfway through, and at the end of the project. |
| Learning exchanges with other large consortia-based programmes | Opportunities to reflect on common lessons learned across different programmes (including the Building Resilience and Adaptation to Climate Extremes and Disasters (BRACED), the Partners for Resilience alliance, and others). These interactions resulted in a series of guidelines, which were presented in a |
2. Enable collaborative research through training and leadership
Collaborative research can be enabled through a combination of training activities (more effective when these happen early in the project), face-to-face time to enable progress (maximising the opportunities when colleagues are already together), strong leadership, and commitment by the different colleagues involved.
3. Ensure budget to support emerging opportunities
The provision of small seed funds at opportune times (e.g., once relationships have been built and the focus of work is clear) can help to catalyse the production of collaborative, comparative outputs, strengthen capacities, and increase impact. Similarly, such funds can be used to take advantage of windows of opportunity for influencing policy or practice.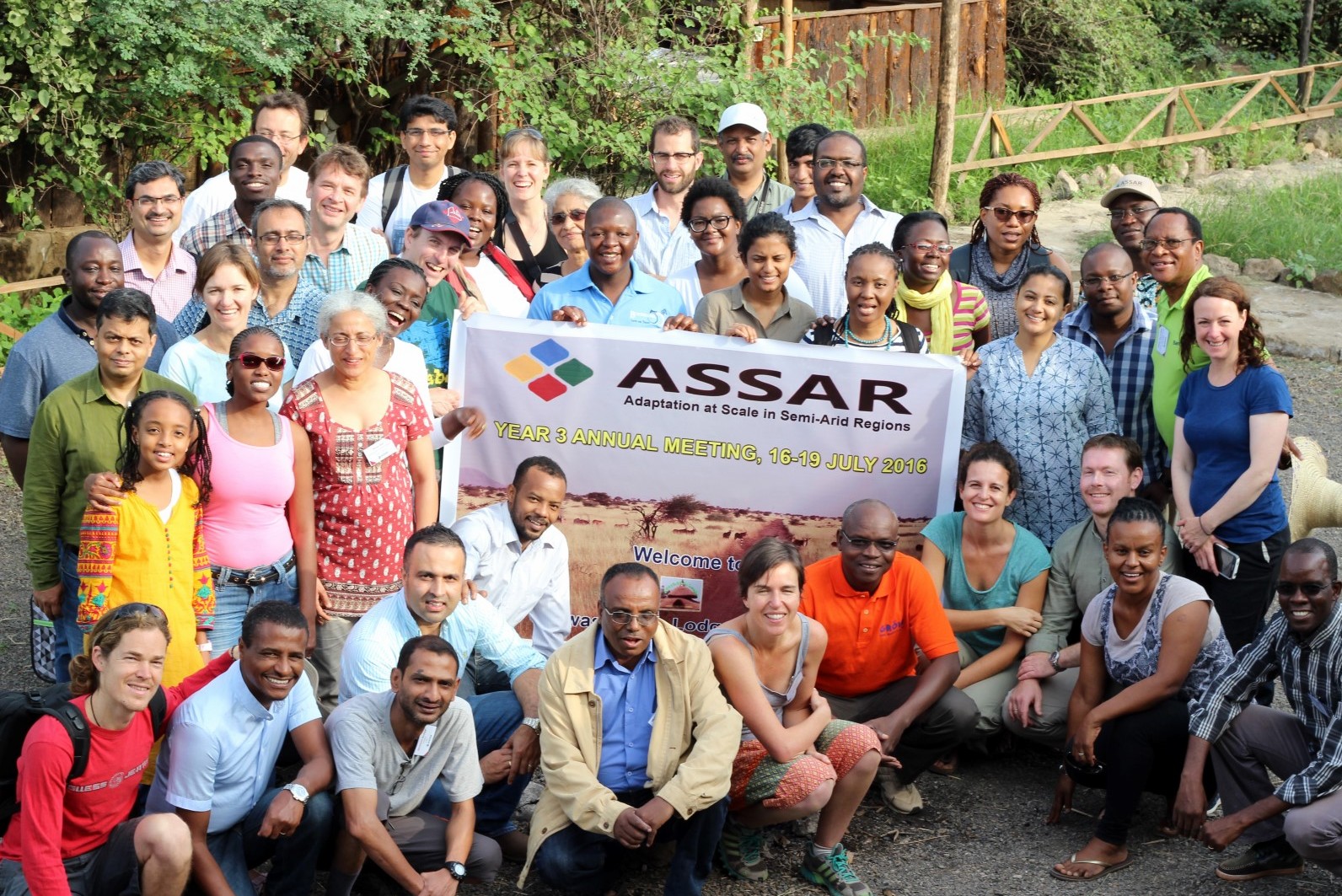 4. Maintain connection through transparent and regular communication
The dispersed nature of a consortium partnership necessitates dedicating additional, specialised attention to ensuring transparency, keeping communication channels open, and maintaining the flow of information to keep partners engaged and motivated. This could be done through weekly newsletters (e.g., we adopted a weekly digest for ASSAR) to keep everyone updated about important documents, meetings, deadlines and opportunities, and to celebrate achievements across the team. This is particularly important for those involved more peripherally, and who have fewer opportunities for face-to-face interactions.
5. Invest in face-to-face time
Face-to-face time is critical to maintain momentum and ensure progress. Though expensive, this is probably the most worthwhile investment of funds, particularly to secure commitment and attention to the project when colleagues are only involved in it part time.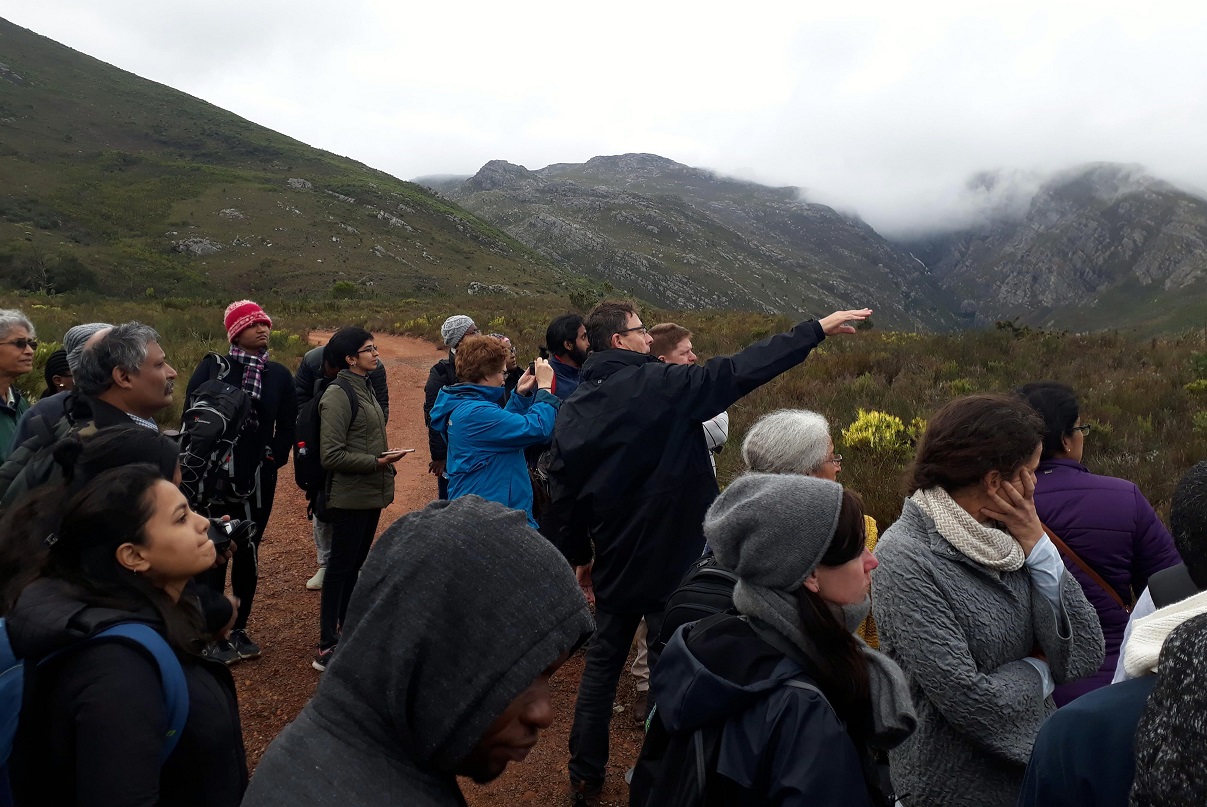 Click here for more detail, and ASSAR's specific recommendations for policy, practice, and research
Contact
Related outputs
| Type | Author(s) | Year | Title | Details | Links |
| --- | --- | --- | --- | --- | --- |
| Journal article | Cundill, G., Harvey, B., Tebboth, M., Cochrane, L., Currie-Alder, B., Vincent, K., Lawn, J., Nicholls, R. J., Scodanibbio, L., Prakash, A., New, M., Wester, P., Leone, M., Morchain, D., Ludi, E., DeMaria-Kinney, J., Khan, A. and Landry, M. | 2018 | Large-scale transdisciplinary collaboration for adaptation research: Challenges and insights. | Global Challenges, 1700132. |   |
| Publication in progress | Scodanibbio, L. | _ | What have we learned from working collaboratively on the ASSAR project? |   |   |
| Webinar | ASSAR and BRACED | 2018 | Enabling research-practice collaboration: Models and approaches |   |   |
| Working paper | Currie-Alder, B., Cundill, G., Scodanibbio, L., Vincent, K., Prakash, A. and Nathe, N. | 2019 | Building climate resilience in Africa and Asia: lessons on membership, organization and collaboration from a multi-consortium research programme. | CARIAA Working Paper. Collaborative Adaptation Research in Africa and Asia (CARIAA). |   |
| Working paper | Koelle, B., Scodanibbio, L., Vincent, K., Harvey, B., van Aalst, M., Rigg, S., Ward, N. and Steenbergen, M. | 2019 | A guide to effective collaboration and learning in consortia: Building resilience to rising climate risks. | Original publication by Building Resilience and Adaptation to Climate Extremes and Disasters (BRACED). |   |
| Working paper | Scodanibbio, L. | 2017 | What have we learned from working collaboratively on the ASSAR project? | Adaptation at Scale in Semi-Arid Regions (ASSAR). |   |
| Working paper | Prakash, A., Cundill, G., Scodanibbio, L., Vincent, K., Nathe, N., DeMaria-Kinney, J., Mishra, A., Morchain, D., Piryani, A., Soumelong Ehode, L., and Sukla, D. | 2019 | Climate change adaptation research for impact. | CARIAA Working Paper no. 22. Collaborative Adaptation Research in Africa and Asia (CARIAA). |   |
| Journal article | Scodanibbio, L. and Cundill, G. | _ | Are large-scale research collaborations worth it? Lessons from a climate adaptation project. |   |   |
| Working paper | Scodanibbio, L. | 2019 | What have we learned from working collaboratively on the ASSAR project? |   |   |